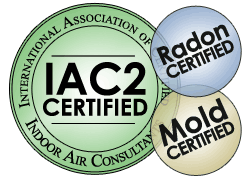 The smallest things can make the biggest difference
Residential & Commercial Inspections​

Mold, Radon Gas and Water Testing

Investor and Realty Consulting
I am only a phone call away
CALL ME NOW
to schedule your inspection or ancillary testing
Move-In Certified™
Home Seller's Inspection
Why chose me?
I work for you

–

not the seller, not the agent, not the mortgage company. My loyalties lie solely with what's in your best interest.
I am fully qualified

-

I hold certifications from

the International Association of
Certified Home

Inspectors

(InterNACHI), IAC2, Infrared, and many other organizations.
I am extremely thorough – I am a stickler for detail. My comprehensive, easy-to-understand home inspection reports provide the insight that you need in order for you to make your home buying decision with absolute confidence.
All things considered, my inspection packages are a real value - My inspection packages are full of extras that other inspectors charge additional fees.
A Home Inspection Checklist
Crendentials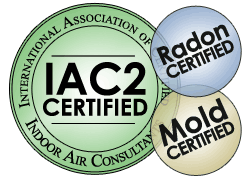 Added Value in my

Inspection

Packages
I help home buyers and first time home buyers:
understand where vital components are located,

understand and educate how the home's systems function,

provide insight buyers need to make their purchase decision confidently.
Learn more about the professional home inspection services we provide to home buyers and home sellers.
"John was extremely thorough and patient with us. Since we were first time buyers, he took the extra time to walk us through the general maintenance and preventative procedures of all of the systems in our home while answering all of the questions that we had." ~James D. West Bloomfield
What you can expect:
You can expect superior service from a knowledgeable and detail-oriented professional who possesses a strong work ethic, respectful attitude and friendly demeanor. I am here to support and aid you in any way that you need. You can count on me completely; before, during and even years after the inspection as I establish long term relationships with my clients and offer lifetime phone and email support for any questions that you might have. You can also expect to be pleasantly suprised when what you thought was going to be a stressful day examining your new home for faults turned out to be both a satisfying, yet educational afternoon spent getting to know your home, both inside and out.
I provide the kind of thorough attention to detail that results in quality home

inspections

, comprehensive and easy to understand

inspection

reports – and the peace of mind to know that you made the right choice in choosing Home

Inspector

John. Call me now to schedule your appointment

(734) 666-8488

.