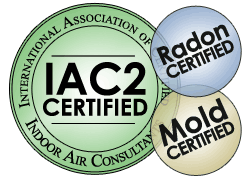 The smallest things can make the biggest difference
Residential & Commercial Inspections​

Mold, Radon Gas and Water Testing

Investor and Realty Consulting
I am only a phone call away
CALL ME NOW
to schedule your inspection or ancillary testing
My 100% Satisfaction Guarantee
If you are not satisfied with any of the services that I provide for you, I will refund 100% of your money;
No Questions Asked. I am so confident in my services that you risk nothing but the opportunity to hire the best inspector in Southeast Michigan.
Sincerely,
Home Inspector John

Terms of guarantee:
1. Client must be present for the entire inspection.
2. Client must request refund within 48 hours of receipt of report.
3. Client must sign a release of liability form.
4. Repayment will be by made by check within 7 days of request.
The home buying process is difficult, to say the least, as I am sure that you know by now how confusing it can be at times and how it definitely has its fair share of stressful moments. My job is to insure that you know exactly what you are buying so that you aren't caught in a bad investment where possibly hundreds of thousands of dollars and the next 20-30 years of your life are at stake. It's quite a responsibility, but one that I have successfully taken on more times than I can count.

As different inspectors have varying qualifications, equipment, experience, reporting methods, and yes, different pricing; one thing for certain is that a home inspection requires years of training, skill, and lots of work. Ultimately, a thorough inspection depends heavily upon the individual inspector's effort. Should you do me the honor of becoming your home inspector, I guarantee that I will give you my very best effort and that you will be completely satisfied with my services or your inspection is FREE. This I pledge to you.

Home Inspector John
John Rice AKA Home Inspector John
NACHI Certified Professional Inspector
"Inspected once, inspected right."©
Give me just

5%

of your confidence and I will earn the other

95%.
Call Now (734) 666-8488