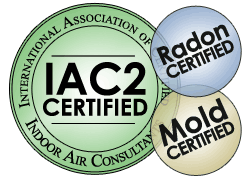 The smallest things can make the biggest difference
Residential & Commercial Inspections​

Mold, Radon Gas and Water Testing

Investor and Realty Consulting
I am only a phone call away
CALL ME NOW
to schedule your inspection or ancillary testing
Inspection &

Consulting

Services
Whether you are near the end of the home buying or selling process, the middle, or just thinking about the possibility of buying or selling your home, especially if it is your first time, there is never a bad time to consult with a certified professional like myself- but the sooner you call, the greater the benefit that I can offer. And although my initial consultations are free to prospective clients, I can provide you with priceless information that will aid you in your goal to buy or sell. So contact me now, no matter which stage of the process that you are in as my initial consultations are always at no charge to prospective clients without any pressure or obligation to further retain my services.
Below is a brief introduction to the Inspection & Consulting Services that I offer. All of my services are thorough, detailed and professional and they come complete with my 100% personal satisfaction guarantee or you owe me nothing. I am that confident in my abilities that you have absolutely nothing to lose but the peace of mind that my clients gain from using my services. Should you have any questions, please feel free to call, text, or email me with any questions.
Certified Michigan Home Buyer's Inspection
A Buyer's Home Inspection (BHI) is one of the most important steps you can take to insure that your new home is not only a sound investment but a safe place to live. A BHI is a non-invasive, visual and technical examination of the accessible areas of a residential property that is designed to identify defects within the specific systems and components of the home so that you can ask for concessions in your offer or pass on the deal.
I base my inspections upon the InterNACHI Standards of Practice.
An average inspection lasts approximately 3 hours and includes an easy to read, full color, comprehensive report of my findings which will be available to you within 24 hours of the completion of the inspection.
Certified Michigan Home Seller's Inspection
Move In Certified™

Unlike a typical Home Seller's Inspection (HSI) which only identifies problematic areas of the home, I offer Move In Certified™ Inspections which offer so much more. A Move-In Certified™ home means that you, the seller, can confirm to potential buyers that there are no major systems in need of immediate repair or replacement and that no known safety hazards are present thus justifying your asking price and speeding up negotiations. A Move In Certified™ Seller Inspection informs you of any defects or problems with your home so that you can address them before prospective buyers discover them. You can then take the time you need to obtain reasonable repair estimates saving you money. You can then show prospective buyers that you are dealing in good faith and avoid any costly 11th-hour negotiations and delays and get your full asking price by having me pre-inspect your home now. This program is proven to sell your home faster, and for more money.


Nationally Certified Four Point Inspections
A Four Point Inspection focuses specifically on the four "main" areas of the home: Electrical, Plumbing, Roofing, and HVAC (Heating, Ventilation, and Air Conditioning.) This type of inspection is generally required for insurance providers as they have become increasingly reluctant to issue new policies on older homes (usually 25 years old or more.)
Their common concern is that there may be conditions that could become a liability to them. For instance; a home with a roof nearing the end of its reliable service life may fail while under the policy and the homeowner may seek reimbursement from their insurance company for damages to the home or its contents. Similar concerns extend to the condition of the HVAC, electrical and plumbing systems in an older home. If these elements are in poor condition, in need of being updated or replaced or were improperly installed, they may fail and cause fire or water damage to a home. Newer homes are assumed (by the insurance companies) to not have these problems as frequently as older homes.
Mobile Home, Town House & Condo Inspections
Much like the process of buying or selling a traditional home; Mobile Homes, Condominiums and Town Houses can benefit from and should be inspected prior to the sale or purchase. As each of these dwelling types has it's own unique inspection challenges, I am trained and certified to inspect these types of dwellings with the same professionalism and accuracy as a traditional home.
Should you be in the process of buying or selling one of these dwelling types, be sure to have a certified professional inspector give you the peace of mind to protect your sale or investment.
New Construction Inspections & Consulting

Building a home is a complex orchestration involving many different subcontractors and their employees each working on a different system of the house usually without regard to the other subcontractors or house systems in which they are not involved. With all the separate activities occurring at the same time, it is nearly impossible for the builder to carefully check all phases of construction. Even the best builders will, at the very least, miss a handful of things, and relying solely on the Municipal Building Inspectors to find these items when they are notoriously overworked and have less than 20 minutes to spend per visit at your home is not a prudent way to protect your investment.

Having your newly constructed home inspected is the best way to ensure that you get the most for your money. Hiring me to come out and inspect your home during its construction is a small price to pay to guarantee that your home is everything that you want it to be.
11th Month Warranty Inspections

For the past 10 months, you have been living in your Dream Home that you had built from the ground up. During this time, maybe you have had a few small problems- some that the builder has taken care of right away, others that he says will be taken care of before the expiration of your one year home warranty. As your warranty is expiring soon, I highly recommend that you hire me to inspect your home for not only those easily visible items such as cracks and nail pops, but for those potentially expensive hidden items that only a highly trained eye can detect and that could cost you hundreds if not thousands of dollars once your warranty expires.

I'll come out during the 11th month and perform a full home inspection before your builder's warranty expires. My non-invasive inspection is based on observations of the visible and apparent condition of the interior and exterior of the structure, including all of its major systems and components. Following your inspection, you will receive a comprehensive report, complete with photos, that includes information on any material defects observed on the date of the inspection. Armed with this valuable information, you can take any necessary steps to hold your builder and his subcontractors to their warranties while they're still in force.
Investor's Inspections, Rehabbing & Consulting
Property investment is unlike other forms of investment, but there are some important similarities. First, there's always somebody willing to cash your check, and second, you need to do your homework before investing. As you know, running the numbers is important, but even the most conservative numbers won't remain stable if you need to take a property out of service for repairs, or even worse if you find that your new asset came with a list of costly unknown liabilities.
Property inspection is a valuable component of sound real estate investing. I provide prompt, thorough inspections and detailed reports that allow you to approach your investment with more confidence. You'll have information to help you negotiate fairly, make more accurate projections, and plan for improvements.
I can provide top-notch services to all types of investors, new and veteran, local or out-of-state, high an low budgets, etc. I can also provide complete preservation or rehabbing services of any property as I also own and operate a full-service remodeling company.
Apartment and Duplex/Triplex Inspections
I specialize in the inspection of multi-family residences (MFR) and apartment buildings. My experience includes apartment complexes of all sizes, including properties with over 150 units. I take the same pride and care to inspect each individual unit that I do in single-family homes. The proposition of a physical inspection of an apartment complex can seem overwhelming and impractical, especially if you're part of a busy property management company or on-site apartment manager. My inspection process is very systematic, ensuring that every unit is carefully inspected and areas of concern documented; this allows me to do the job properly with minimal interruptions to tenants. Your report will include a detailed list of needed repairs within each unit and a comprehensive outlook of the property's overall condition. My (MFR) and apartment building inspection services help apartment managers and management companies address maintenance issues before they become emergencies, plan for improvements, and document property conditions.