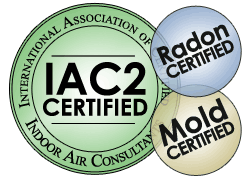 The smallest things can make the biggest difference
Residential & Commercial Inspections​

Mold, Radon Gas and Water Testing

Investor and Realty Consulting
I am only a phone call away
CALL ME NOW
to schedule your inspection or ancillary testing
Home

Energy

Report™ & Inspection
Included Free with every
Home Buyer's Inspection Package
or now just $79* as a stand-alone inspection
*limited time only, regular price $149
It takes a lot of energy to heat, cool, and operate a home. Most home buyers have no idea how much it will cost them to operate their home before they move in. Furthermore, current homeowners do not fully understand how much energy, and therefore money, is being wasted by their home. And if they did understand, neither home buyers nor homeowners would know what to do about it.
​
This is why I include free The Home Energy Report™ with free eBook Home
Energy Book in my HBI package. It will give you an understanding of:
how much the home will cost to operate (once you move in);
where energy (and, therefore, money) is being wasted in the home; and
what can be done to save energy while increasing comfort levels at the
same time (feel cooler in summer and warmer in winter) saving you even
more money. This report will pay for itself over and over again.
The Home Energy Report™ will increase the value of your home by
documenting energy upgrades. The reports upgrades are customized to your
home based on over 40 points of data that I will collect during my inspection.
The money that you invest in these upgrades will commonly earn "interest" in
the form of energy bill savings at a rate of 30% or more. That is quite a sum
for such a small investment.
These upgrades offer other benefits as well including:
Improved indoor air quality.
The Home Energy Report™ inspection is a standardized non-invasive inspection of the home performed according to its creator- InterNACHI, and in conjunction with the use of a web-based energy calculator and models to produce the record of energy savings estimates and recommendations for energy upgrades in the following sections:
​
​
As you can see, The Home Energy Report™ can be a powerful tool in your new or existing home and for only $149, you might not want to pass up on the opportunity to save thousands per year. But for a limited time, you can get your custom version of The Home Energy Report™ with free eBook Home Energy Book now only $79 (or I include it free with every Home Buyer's Inspection Package.) Act fast as this special won't last long.
Be sure to download these FREE valuable homeowner's guides
Be sure to watch this short video to find out more.
Call me now to schedule your appointment or to have a free phone consultation.
Home Inspector John (734) 666-8488
or click below to have me call you right now.
Should I be on an inspection, I will call you within 30 minutes to one hour.
Guaranteed.
The Lawrence Berkeley National Laboratory in collaboration with the U.S. Department of Energy developed the web-based energy calculator. InterNACHI created the tool that produces Home Energy Reports based upon those calculations. The InterNACHI Home Energy Inspection is not the U.S. Department of Energy's Home Energy Score nor is this report to be considered a Home Energy Audit which incorporates the use of thermal imaging and blower door testing.
.