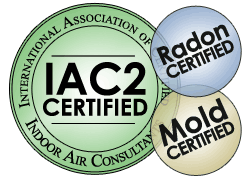 The smallest things can make the biggest difference
Residential & Commercial Inspections​

Mold, Radon Gas and Water Testing

Investor and Realty Consulting
I am only a phone call away
CALL ME NOW
to schedule your inspection or ancillary testing
Home Buyer's

Inspection

(HBI)
My Home Buyer's Inspection Package includes:
A narrative style, computer-generated

inspection

report based upon the physical

inspection

. Within 24-48 hours of the completion of the

inspection

, a copy of the report will be available via

FetchReport.com

.
Free lifetime enrollment in

Recall

Chek

- America's only appliance recall safety check service. On average, 1 in 10 inspections that I perform turn up a recalled appliance.
A free

90 Day Home Warranty

offering no deductible and covering most structural and mechanical systems in the home.
Plus my Industry leading "We'll Buy Your Home" Guarantee. Should I miss anything during your inspection, InterNACHI will buy back your home at the full purchase price. Now you can buy with even more confidence when I inspect.
Also included at no additional charge:
A Home Energy Inspection and Report™
A $99 Value with Free eBook Home Energy Book
The InterNACHI Home Energy Report™ is an
internet-based tool that enables inspectors to:
estimate a home's energy costs and;

generate an online report that provides
recommendations on how to save energy,
increase comfort, and protect the environment.
The Home Energy Report™ will give the home buyer
a quick understanding of:
how much the home will cost to operate (once they move in);

where energy (and, therefore, money) is being wasted in the home; and

what can be done to save energy and increase comfort after moving in.
Click here to find out more about the Home Energy Inspection and Report™
"John is the best. He not only provided us valuable insights to the condition of our new home, but his Home Energy Report was an invaluable tool in our final home buying decision. We recommend him to everyone." ~Tammy G. Chesterfield
Here is what I

inspect

:
As a member in good standing of InterNACHI, I am committed to adhering to its Standards of Practice. This means that, at a minimum, I will attempt to inspect all of the following when accessible:
If you have specific questions, please feel free to contact me.
Next Step:
Consider secondary testing
Call me now to schedule your appointment or to have a free phone consultation.
Home

Inspector

John (734) 666-8488
or click below to have me call you now.
A Home Inspection Checklist
Crendentials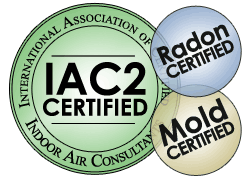 Added Value in my

Inspection

Packages