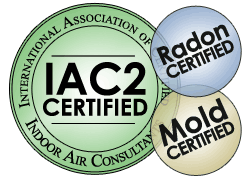 The smallest things can make the biggest difference
Residential & Commercial Inspections​

Mold, Radon Gas and Water Testing

Investor and Realty Consulting
I am only a phone call away
CALL ME NOW
to schedule your inspection or ancillary testing
Buying your first home is an exhilarating experience, but it can
also be a bit overwhelming at times. Your crunching numbers,
negotiating prices, balancing budgets, all the while trying to find
the home of your dreams. Then, you find the perfect house and
make an offer- that is where I come in.
What role does the Home Inspector play?
As your inspector, my primary job is simple- to
provide you with as much information as I can about
the home and its current condition so that you can
make an informed purchase decision with absolute
confidence. Remember, I work for you, not the
agents, brokers, or lenders. I have your best interest.
What makes my services stand out?
As this is your first home, I also make it my job to
educate you as much as I can about homes in
general, maintaining their many systems, proper
preparation for seasonal changes, etc. My secondary
goal is to make you as prepared and as
knowledgeable as possible for the many challenges
that you will face with your new home.
Furthermore, I offer an industry-leading guarantee
that simply states should it be discovered during the
first 90 days that I had missed anything while
performing your inspection (even something as
minor as a $10 GFCI,) I will see to it that your home
will be bought back from you for the full purchase
price; completely eliminating any risk on your part or
chance of buyer's remorse. For this reason alone,
why would you hire anyone else?
I offer lifetime assistance to my clients.
As your home inspector, I will be there long after the physical inspection or the report has been written. I commit myself to you forever. Feel free to call or email me anytime should you ever have any questions. I will always be here to offer maintenance or repair advice, recommend a trusted pre-screened contractor, or just to let me know how things are going. This is the kind of personal attention that I provide.
"As a first time buyer, I had never experienced a home inspection and had many questions...John was great. He took the time to thoroughly answer them all and he demonstrated a knowledge base that I found comforting as I never realized everything that can be learned during a home inspection." ~ Denise A. Ann Arbor
Give me just 5% of your confidence and I will earn the other 95%
Call me now to schedule your Inspection
(734) 666-8488
Crendentials