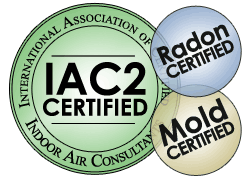 The smallest things can make the biggest difference
Residential & Commercial Inspections​

Mold, Radon Gas and Water Testing

Investor and Realty Consulting
I am only a phone call away
CALL ME NOW
to schedule your inspection or ancillary testing
We're Still In Business And Doing A Safe Home

Inspection

In Spite Of COVID-19
COVID-19 concerns during a home inspection
​
A home inspection is a vital part of a home purchase and Home Inspector John believes that home inspections can continue during the COVID-19 outbreak when prudent safety precautions are practiced and when performing the inspection does not conflict with government orders and recommendations.
​
Everyone involved with the home inspection is responsible for helping with safety. The following advice is based on current recommendations from the Centers for Disease Control and Prevention, Michigan Department of Health & Human Services and InterNACHI's COVID-19 Safety Guidelines course for home inspectors and contractors (that I completed.) People should be aware that the situation is changing constantly and should monitor the CDC & MDHHS for official updates and recommended behavior.
​
​
​
​
​
​
​
​
​
​
​
Recommendations for the Buyer and their Real Estate Agent:
Do not attend the inspection. If you wish to attend, do so only at the end of the inspection and practice social distancing, remaining at least 6 feet apart from one another.

If you choose not to be present at the inspection due to the concerns of the Coronavirus (COVID-19), I've got you covered! The detail in my report will make you feel as if you were there for the entire inspection. Also, I will follow up with a call at the end of the inspection to discuss my findings and then again after you have had the opportunity to review the written inspection report to clear up any further questions you might have. Please know that with any inspection that I have performed, I am always available to my clients to discuss the needs of their homes so please do not worry that you will only have the two mentioned opportunities to speak with me.

Do not attend the inspection if you feel sick, or if you exhibit symptoms of respiratory illness. Contact your medical provider.

Should you choose to attend the inspection, do not bring children, relatives, contractors, and/or others with you as they will be asked to wait off-premises until the inspection is complete.

Use hand sanitizer before entering and before leaving the home. I will have disposable nitrile gloves available for the buyer and their agent to wear if necessary. A mask must be worn at all times by all parties attending the inspection; suitable types include N95 respirators, surgical masks or similar (check this link.) Also, avoid touching your face and as few things in the home as possible. I will wear shoe covers, it is not required, but recommended.
Recommendations for the Seller:
Reschedule the inspection if anyone in the home feels sick- even a little or exhibits symptoms of respiratory illness. Contact your medical provider.

Do not attend the inspection. This is pretty standard practice anyway and will aid in minimizing contact. Make arrangements for relatives, pets and/or others to be out of the home during the inspection as well.

Wipe bathroom and kitchen fixtures, toilet handles, and doorknobs with a sanitizing wipe before the inspection. Vacuum all carpeted surfaces and disinfect all suitable flooring surfaces. Be sure the wipe instructions allow use on the surface.

During the inspection, I will also be using sanitizing wipes to clean items that may have been touched or contaminated.
A time like this is a reminder about how we all need to band together to overcome challenges and complexities such as the Coronavirus. Should you adhere to the above, you will not only stay safe from COVID-19 but will also receive the thorough inspection that you desire. I'm happy to answer any questions about COVID-19 concerns during a home inspection.
Please feel free to contact me. (734) 666-8488.