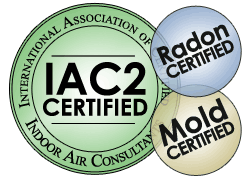 The smallest things can make the biggest difference
Residential & Commercial Inspections​

Mold, Radon Gas and Water Testing

Investor and Realty Consulting
I am only a phone call away
CALL ME NOW
to schedule your inspection or ancillary testing
Free Consumer's Home

Inspection

Kit
To be used before you make your offer-

not in place of a professional home

Inspection
Freddie Mac has put together a 3 step program for a consumer
inspection which is different from hiring a professional home
inspector such as myself. The purpose of this kit is to give you
the tools you need to select and maintain the right home for
you- before you make an offer. I think you'll agree that the
right home for you is affordable, comfortable and within your
means to maintain for as long as you choose to live in it.
This kit offers insights that will help you make a more informed
decision in your choice of a home as affording a home involves
much more than just having enough money to cover the down
payment, closing costs, and your monthly mortgage obligations.
It also involves maintaining the overall condition of the home
while you live in it in addition to the repairs and preventive measures needed which can easily be just as costly if not more.
This kit will explain how to conduct your own consumer home inspection with an easy–to–use, step–by–step approach. Once you've evaluated your results, you'll be better equipped to make a wise decision, whether it's "Yes, I like this home; it not only suits the needs of my family, but I can afford to buy and maintain it." or "No, although I live this home, I cannot realistically afford to buy and maintain it." Either way, it pays to know what you're up against before you make an offer to purchase.
​
​
Once again, the Consumer's Home Inspection Kit does not replace
the professional home inspection that I provide. It is rather a tool
to be used by prospective buyers to aid them in making the best
purchase decision before signing any contract or making a
formal purchase offer. Once you conduct your own consumer
home inspection, you will be in a better position to make your
decision to buy a particular home based on the results; you will then make an offer and sign a contract. It is at this point where I come in and professionally inspect the home and give you an objective and comprehensive report- before the closing, so that you then have all the facts available to you to make the final purchase decision or ask for any concessions from the seller.
In addition, you may want to have the home tested for possible environmental hazards that are not usually visible, including, lead in the water, lead in paint, asbestos, radon or other toxic materials. I can provide these services for you as well, so please let me know if you have any questions about them.
What to Expect
A Consumer's Home Inspection Kit will give you the information you need to:
Identify a home's distinguishing features that make it attractive for purchase

Estimate the costs and identify solutions for any problems uncovered during the consumer home inspection

Provide a basis for comparing homes you are considering buying

Make sure you can afford to buy your home and maintain it

Equip yourself with the tools you need to make an educated decision in your own best interest

Learn what's ahead of you now, rather than down the road

An informed homebuyer is a successful homeowner.
Click here to Download A Consumers Home Inspection Kit
Call me now to schedule your Inspection
(734) 666-8488
Give me just 5% of your confidence and I will earn the other 95%